Treating yourself on the evening or weekends with a refreshing cocktail is a good thing. The cocktail should not be too strong but should at least bring some excitement to your life. There are many recipes you can use to prepare a perfect cocktail. Some result to a sweet and sour cocktail, while others result to smooth cocktails. Here are Appalachian sippin cream recipes you can use to make a refreshing cocktail with cream.
Appalachian Sippin Cream Recipe with Chocolate Cream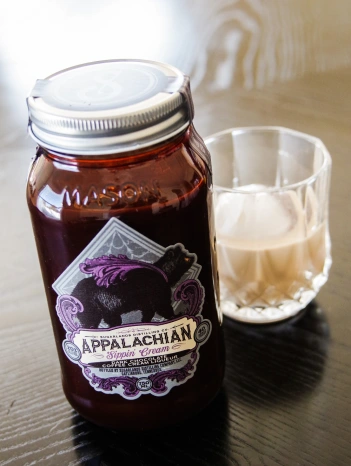 If you're a chocolate lover, this recipe is just for you. It will help you make a refreshing cocktail with chocolate cream.
Ready in: 5 minutes
Ingredients
2 oz dark chocolate coffee sippin cream
2 oz electric orange sipping cream
½ shot of whiskey of your choice
Chocolate syrup
Procedure
Add the creams to a shaker pint glass. Combine and add ½ shot of your whiskey.
Pour the mixture over ice cube in a glass and top up with the chocolate syrup. Enjoy!
Other Appalachian Sippin Cream Recipes
You can make a refreshing cocktail using different ingredients depending on the flavor you want and the whiskey you have. It's advisable to buy best creams such as dark chocolate coffee cream, butter pecan sippin cream, among others to make a cocktails with flavor and taste you desire. There are many ingredients you can use for garnishing, ranging from chocolate syrup, orange slices to lemon slices. Therefore, just research before you make your cocktail.
Final Words
If you want to enjoy your free time on the evening or over the weekend to the fullest, it's advisable to prepare cool cocktail to refresh your mind. Use Appalachian sippin cream recipes, and you will make a flavorful cocktail using your favorite whiskey and cream.