Paula Deen is well known for her cooking show and famous southern comfort foods. Most of her recipes are healthy, delicious and most importantly, easy to make. One of her recipes involves making tasty chitterlings at the comfort of your home. With her chitterlings recipe Paula Deen, you can make tastier chitterlings better than those offered at the best restaurant in town. Here is the recipe.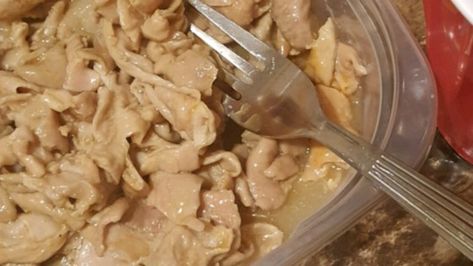 Paula Deen Chitterlings Recipe
The recipe ensures you prepare tastier, well-cooked chitterlings at home.
Prep Time: 15 minutes
Cook Time: 3-4 hours
Servings: 8-10
Ingredients
10 lbs chitterlings (cleaned)
2 medium onions, peeled and halved
2 medium potatoes, peeled and halved
1 green bell pepper (chopped)
1 bay leaf
2 tsp red pepper flakes
1 tsp salt
3 cloves of garlic, halved
2 stalks of celery
Procedure
Clean the chitterlings several times with running water.
Put the cleaned chitterlings in a large pot and add water to cover them, bring to boil. Boil for several minutes and drain.
Add some water to the pot to cover the chitterlings, and add the onions, potatoes, green pepper, garlic and celery. Season with red pepper flakes, bay leaf and salt. Cover and simmer for 3-4 hours.
Once the time is up and chitterlings appear white in color, remove the chitterlings and cut them into 1-inch pieces. Return the pieces into the pot, simmer for a few minutes. Pour out most of the soup or cooking liquid and discard the bay leaf, celery, onions and potatoes. Heat for a few minutes and serve when hot with your side dish.
Note
The sole purpose of the potatoes is to absorb the wild smell of the chitterlings, and should be discarded after cooking.
Final Words
Yes, you can cook tasty chitterlings at home using readily available ingredients. Consider the above chitterling recipe Paula Deen. For best results, ensure that the chitterlings are well cleaned and simmer for a long time. Don't rush the procedure.