While relaxing at home or during a party, it's advisable to prepare and take a cocktail that can refresh your mind. One of the most popular cocktails you can prepare at home is the rum punch cocktail. The cocktail is made of rum and lots of fruit juice such as lemon, lime juice, pineapple, among others. To make your work easier. Here is a simple outback aussie rum punch recipe you can use for the preparation.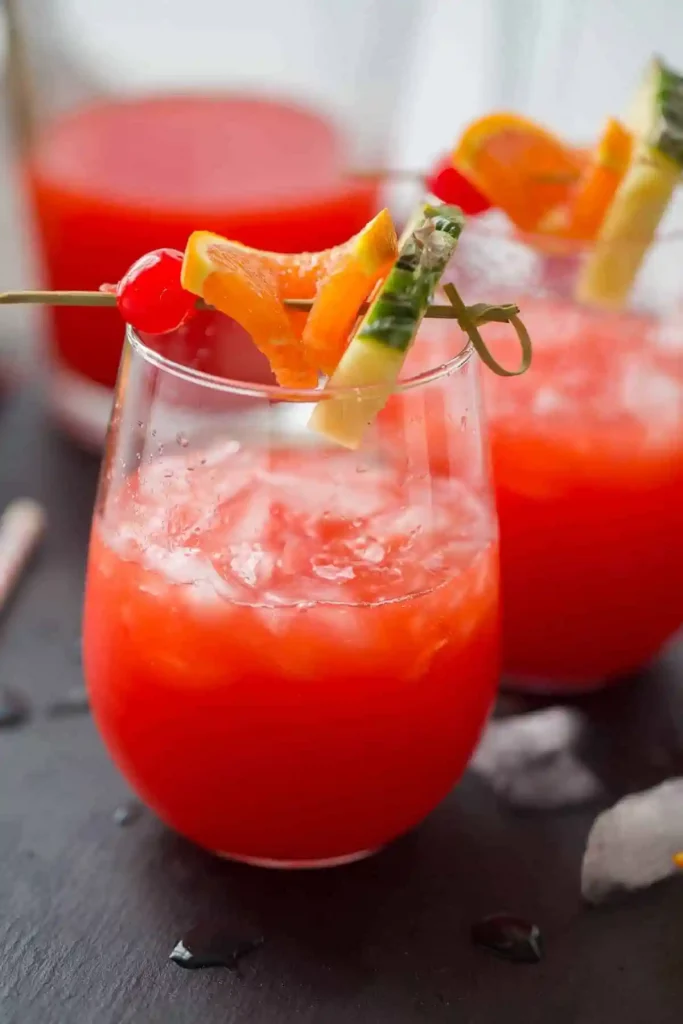 Outback Aussie Rum Punch Recipe – Very Simple
With only six ingredients, you will make a smooth, fresh rum punch cocktail for you or for the crowd. Just follow this ausise rum punch outback recipe, and give us a feedback later.
Ready in: 10 minutes
Servings: 4
Ingredients
¼ cup mount gay rum
¼ cup Malibu coconut rum
½ cup grenadine
1 cup cranberry juice
¼ cup lime juice
¼ cup mango juice
Procedure
In a pincher, combine the fruit juices, lime juice, rum and the grenadine. Stir thoroughly to mix.
Put ice-cubes in serving glasses, and pour the cocktail into the glasses.
Serve with a lemon or orange slice for every glass.
How can you make aussie rum punch taste better?
If you want your aussie rum punch outback to have a more refreshing taste, you should allow it to rest for a few minutes and keep in the refrigerator for an hour before serving. It will have a balance of sweetness and sour, and you will love it.
Final Words
If you are having a party, you should surprise your guests with a cool, sweet rum punch. The above outback aussie rum punch recipe will help you make the best rum. You can also use the recipe to prepare the best rum punch cocktail for yourself during the weekend.