On the market, you will find instant pot air fryers that can work both as an air fryer and instant pot. You just need to switch the lids, adjust some settings, and that's is it. You can use these devices to make a wide range of foods such as vegetables and chicken. To help you prepare easy and fast meals using an instant pot air fryer, here are instant pot air fryers recipes you should try, and no doubt you will like the results.
Instant Pot Air Fryer Vegetables Recipe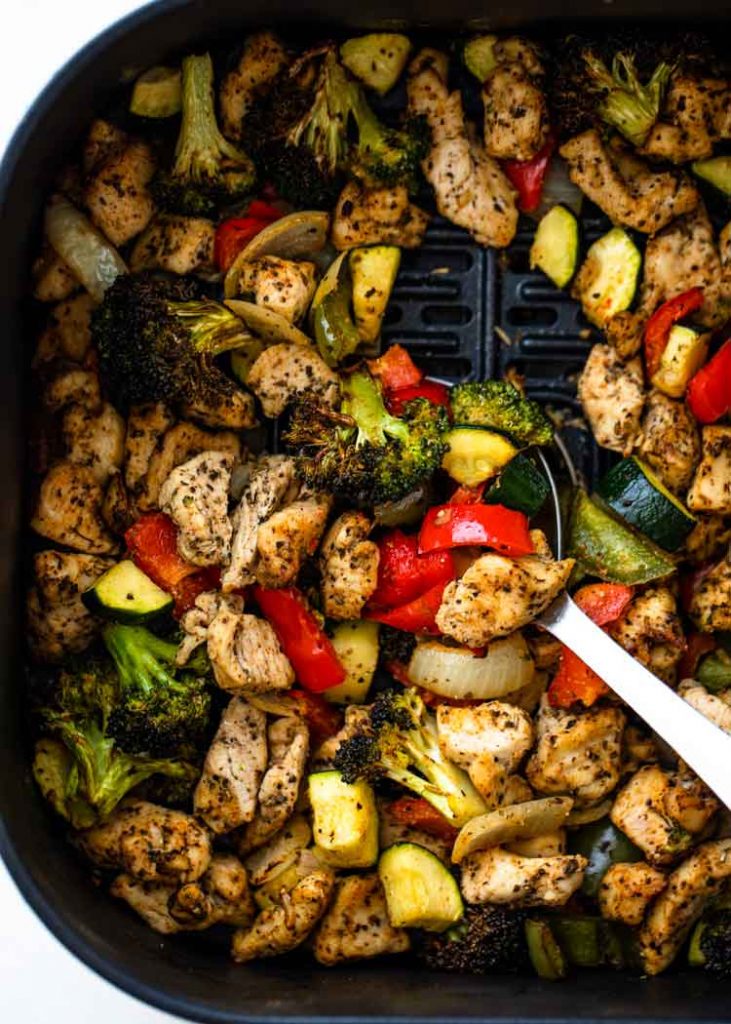 This recipe is easy and fast to make. In addition, you will not only like the texture, but also the taste.
Prep Time: 5 minutes
Cook Time: 20 minutes
Total Time: 25 minutes
Ingredients
1 cup of broccoli
1 cup of cauliflower
1 cup of carrots
2 tbsp olive oil
½ tsp garlic powder/onion powder
½ tsp salt
¼ tsp pepper powder
Instructions
Put the broccoli, cauliflower and carrots in a bowl, sprinkle olive oil and toss to coat.
Add garlic powder, pepper powder, and salt, and toss.
Add the seasoned vegetables into the cooking basket.
Air fry at 380 degrees for 20 minutes. Pause half way to stir the vegetables to allow them to cook evenly. The vegetables will have golden brown parts when ready.
Remove the basket, serve and enjoy!
Read also: Ninja Air Fryer Recipes
Air Fryer Roast Beef Recipe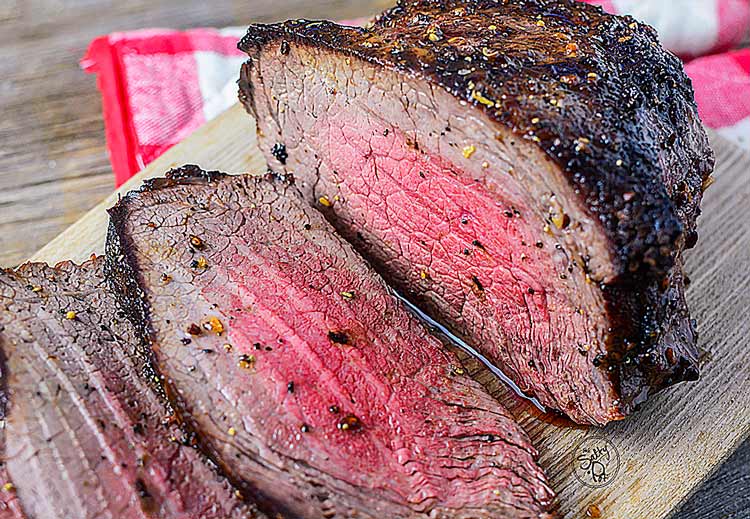 This is one of the most liked instant port vortex air fryer recipes, and you will know why when done with the cooking.
Prep Time: 5 minutes
Cook Time: 40 minutes
Total Time: 45 minutes
Ingredients
2.5 pounds of beef roast
1 tablespoon olive oil
½ teaspoon garlic powder
¼ ground black pepper
Salt
Any other seasoning of your choice
Instructions
Hold the roast together using toothpicks or tie – make it more compact
Brush the beef roast with olive oil
Mix your seasoning spices in bowl, and sprinkle the mixture over the beef roast.
Place the roast on the cooking basket, tray or on the rotisserie.
Air fry at 360 degrees F for 40 minutes. If using an air fryer basket or tray, turn the beef roast at least twice during the cooking process. The beef will be ready when the beef internal temperature will read 145 degrees F.
When this temperature is reached, remove the beef roast, let it rest for at least 3 minutes, and then serve.
Instant Pot Air Fryer Pork Chops Recipe
Prep Time: 7 minutes
Cook Time: 15 minutes
Total Time: 22 minutes
Ingredients
4 pork chops
1 egg
½ cups ground almonds
½ cups grated parmesan cheese
Instructions
Beat the egg in a bowl.
Combine the Parmesan cheese and almonds on another bowl.
Dip the pork chops in egg, and then coat them with the almond and Parmesan mixture.
Preheat your air fryer to 360 degrees, then place the coated pork chops in the air fryer basket. Cook for 15 minutes at 360 degrees, and make sure you turn the chops half way. The pork internal temperature should be 145 degrees when ready.
When ready, remove the pork chops from the air fryer, let them rest for five minutes before serving.
Final Words
You can do some much with an air fryer that can function as an instant pot and air fryer. Use the appliance to try the above instant pot air fryer recipes, and you will like the results. It's easy, and fast. Most importantly, the meals will be tasty, tender in the inside and crunchy on the outside.