In the most parts of the world, many people love parties, and hence party food is essential. A spicy Cajun crab dip is one of the party foods that has to be on the table most of the times. However, ordering the dip from a restaurant or food store can be expensive. You should learn how to prepare the essential party dish. Here is a simple Publix Cajun crab dip recipe you can rely on to make a spicy crap dip for the party.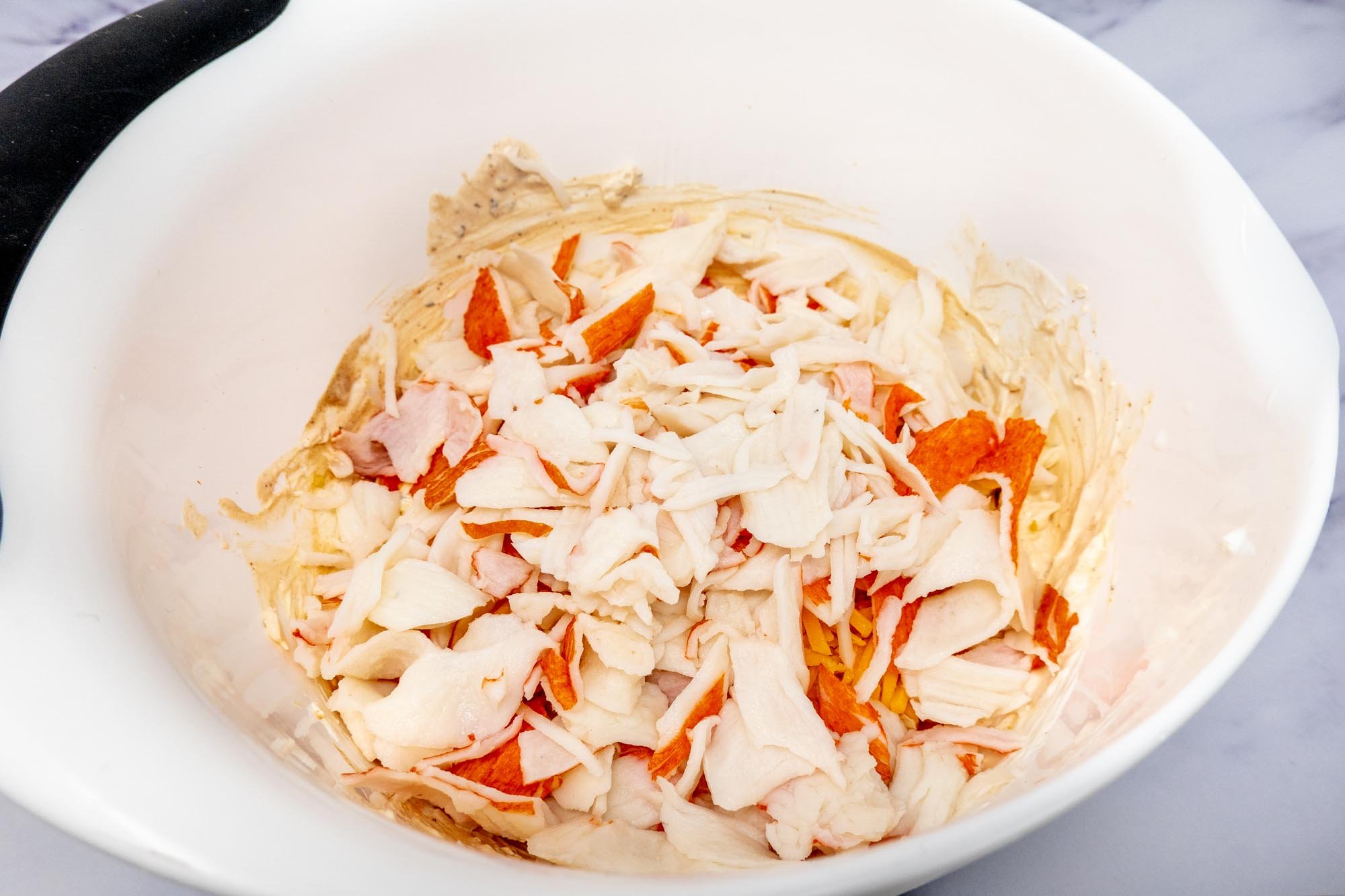 Publix Cajun Crab Dip Recipe
With this recipe, you will make a spicy crab dip with cream cheese. It is just a perfect party dish you'll easily prepare at home.
Ready in: 1 hour 5 minutes
Ingredients
½ lb imitation crabmeat (shredded)
1 8oz package of softened cream cheese
½ tablespoon Cajun seasoning
1 cup shredded cheddar cheese
1/3 cup sour cream
1 tablespoon hot sauce
4 teaspoons garlic (minced)
½ teaspoon Italian seasoning
½ tablespoon Worcestershire sauce
Optional – 3 scallions
Procedure
In a bowl of an electric mixer, add the sour cream, hot sauce, Worcestershire sauce, garlic, Cajun seasoning, cream cheese and Italian seasoning. Beat on low or medium speed for 1 minute or until well combined.
Fold in shredded cheese and imitation crabmeat.
Chill in refrigerator for 1 hour. Serve immediately.
Optional – garnish with chopped scallions.
Note
Publix Cajun dip recipe market specialty results in a slightly thinner dip. You can also make the crab dip thinner by using slightly less cheese. You can also use more sour cream for the dip.
Final Words
If you want to have control of the taste of Cajun crab dip, you just need to prepare it yourself at home. Use the above Publix Cajun crab dip recipe, and you will make a spicy crap dip for that party. Everybody on the party will love it.