If you are looking for a tasty dessert to surprise your family or guests, then California pizza kitchen butter cake is what you are looking for. The cake is not only sweet but also healthy for breakfast and dessert. Even if you are not a skilled chef, the following California pizza kitchen butter cake recipe will help you make it. Try it, and give us feedback.
California Pizza Kitchen Butter Cake Recipe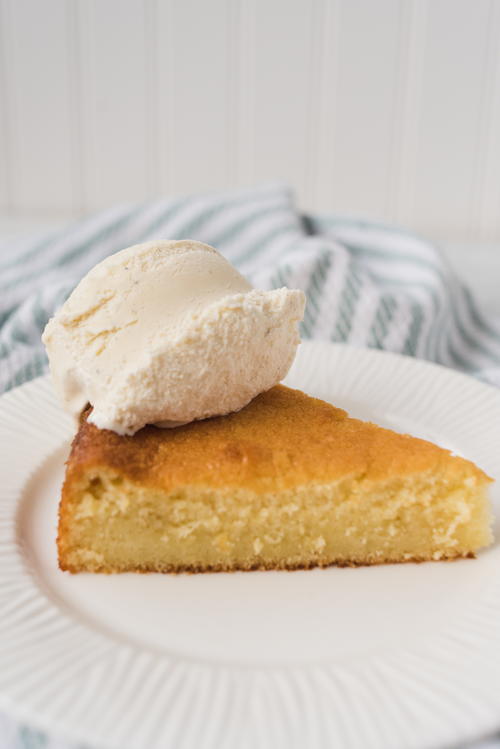 Make a tasty butter cake just like that offered at the best restaurant in town. It's easy and fast with the butter cake California pizza kitchen recipe!
Prep Time: 10 minutes
Cook Time: 50 minutes
Total Time: 1 hour
Servings: 8
Ingredients
1 cup of sugar
1 tsp baking powder
1.5 cups flour
2 sticks of butter (unsalted)
1 tsp vanilla extract
1 cup buttermilk
3 large eggs
1 tsp almond extract
Procedure
Heat your oven to 375F. Get a 9-inch cake pan and line it with a parchment paper. Butter the bottom and the sides of the pan. Sprinkle 2 tsp of sugar all-round the inside of the pan.
Add the remaining butter and combine with sugar in the bowl of a stand mixer. Mix until fluffy.
Little by little beat in the flour and baking powder until well combined with the butter mixture.
Beat in the eggs. Add almond extract and vanilla and beat to combine.
Add buttermilk and beat until the mixture (butter) is light and fluffy.
Put the ready batter into the prepared pan. Bake for 50 minutes in the oven or until the cake turns golden brown.
Once done, let the cake cool for around 5 minutes, and invert it in shallow plate ready to serve with vanilla ice cream.
Final Words
You also deserve to take a great dessert. The above California pizza kitchen butter cake recipe will help you prepare a tasty butter cake for you and the family. Use the recipe, and you will make the best butter cake ever.