Once in a while, you should try to make new recipes, including Japanese recipes. Akuma no onigiri is one of the delicious Japanese meals that should be one your wish list. The meal involves making tasty rice balls and you can prepare them easily using readily available ingredients. Here is akuma no onigiri recipe you can use to easily prepare the Japanese meal at home.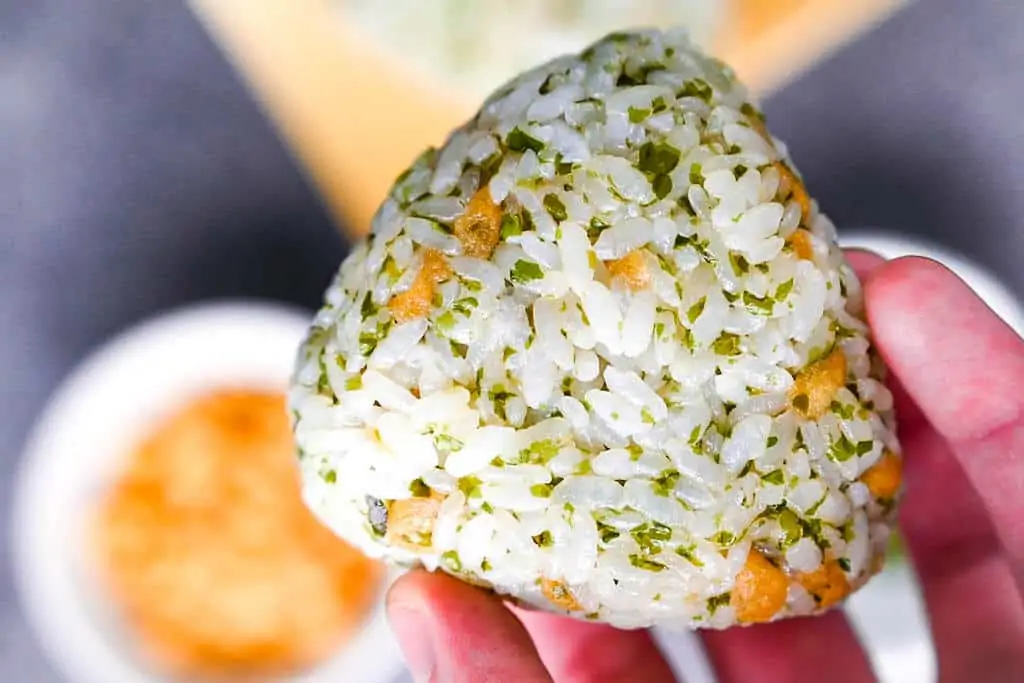 Akuma no Onigiri Recipe
The rice balls will taste better or just like those offered at Lawson. It's easy and fast. Here is the recipe.
Prep Time: 10 minutes
Cook Time: 5 minutes
Total Time: 15 minutes
Servings: 4-5 onigiri
Ingredients
3 cups of cooked rice
½ cup tenkasu
2 tbsp nori seaweed (powdered)
3 tbsp tsuyu sauce
1 tbsp salt
1 bowl of ice cold water
Procedure
Mix tsuyu, nori seaweed and tenkasu in a large mixing bowl.
Add the cooked rice to the bowl. Mix thoroughly until all the ingredients combine evenly with the rice.
Divide the mixture in 4 or 5 portions.
Put the ice-cold water in a shallow bowl and the salt in another bowl.
Submerge your hands ice-cold water, and rub 1-2 pinches of salt over the palms of your hands and take one portion of the rice mixture and start to press and turn to make rice balls. Make one ball at a time. Remember to submerge your hands into ice-cold water after making a rice ball. After the shaping you serve them immediately.
Optional – Heat a frying pan, and place the onigiri rice balls. Grill every surface until perfectly crispy.
Serve and enjoy when warm or hot.
Final Words
You don't have to visit the best Japanese food joint in town to enjoy devil's onigiri. You can use the above akuma no onigiri recipe to make the rice balls at home. Just get the ingredients and use the recipe, you will make delicious rice balls better than those offered at the restaurants.
Reference: https://sudachirecipes.com/lawson-style-devils-onigiri-recipe/