Air fryers have come to make things easy in the kitchen. The cooking device can cook a wide range of things ranging from chicken breasts to veggies. In addition to that, the device can air fry, bake, steam, reheat and grill. Therefore, you need to take advantage of its versatility in your kitchen. If you only know how to make French fries in your air fryer, you need to look out for other recipes. Here are easy Gowise air fryer recipes you should try.
Air Fryer Fish Recipe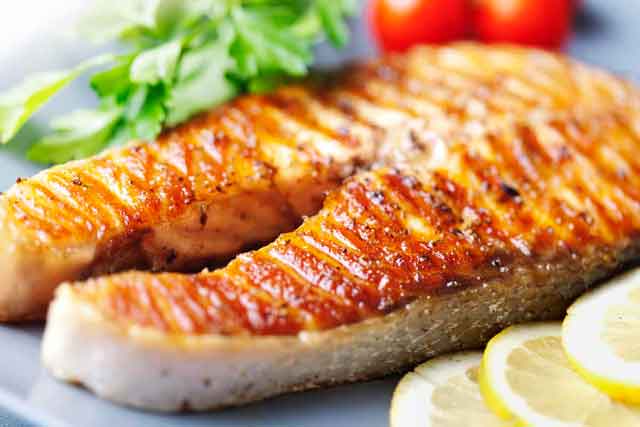 Fish should be in your diet plan, and you should cook it the right way. For delicious fish fillets, crispy on the outside, tender in the inside, use this air fryer fish recipe.
Prep Time: 7 minutes
Cook Time: 16 minutes
Total Time: 23 minutes
Servings: 4 people
Estimated Cost: $10
Ingredients
4 tilapia fish fillets, or any light fish fillet
Olive oil spray
1 tsp garlic powder
1 tbsp paprika powder
1 tsp salt
Instructions
Mix garlic powder, salt, paprika powder, and any other seasoning of your choice in a bowl.
Place the fish fillets on cutting board, and brush them with olive oil to cover both sides. Then rub the seasoning on the fish fillets. Make sure the fillets are well coated by the seasoning.
Preheat your air fryer to 350 degrees.
Place 2 fillets in the air fryer basket, and cook for 8 minutes. Flip the fillets and cook for additional 8 minutes. Your fillets will be ready when they turn golden brown, and can be easily flaked using a folk.
Repeat the procedure to cook the other two fillets. When they are ready, serve and enjoy.
Recipe Notes:
You can still use cod, trout or catfish fillets.
Adjust seasoning as per your taste.
Air Fryer Vegetables Recipe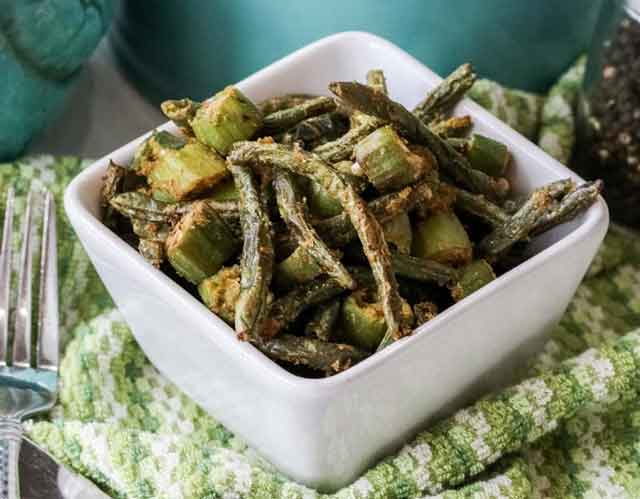 For nutritious and delicious air fryer vegetables, you need to use one of the best Gowise USA Air Fryer recipes. This recipe includes broccoli, cauliflower, mushrooms, and more. You will love the resulting meal.
Prep Time: 10 minutes
Cook Time: 16 minutes
Total Time: 26 Minutes
Servings: 4 people
Estimated Cost: $5
Ingredients
½ cup sliced baby zucchini
½ cup mushrooms (sliced)
1 cup broccoli florets (halved)
1 tablespoon minced garlic
½ cup baby carrots
½ cup cauliflower florets
1 small onion, sliced
1 tsp salt
1 tsp black pepper
2 tablespoons olive oil
¼ cup balsamic vinegar
½ sliced yellow squash
Instructions
In large bowl, mix olive oil, garlic, vinegar, black pepper, salt, and any other seasoning you may need to add.
Add the vegetable slices to the bowl and toss to coat.
Preheat your Gowise or any other brand of air fryer you have for 3 minutes at 400 degrees. Add the vegetables to the frying basket.
Cook at 400 degrees for 8 minutes. Shake, flip or stir the vegetables, and cook for additional 8 minutes.
When done, serve and enjoy your healthy meal.
Recipe Note:
If your air fryer is not that large to handle all the veggies at once, cook in batches.
Don't overcrowd the air fryer basket as overcrowding disrupts hot air circulation.
Read also: NuWave Air Fryer Recipe
Air Fryer Whole Chicken Recipe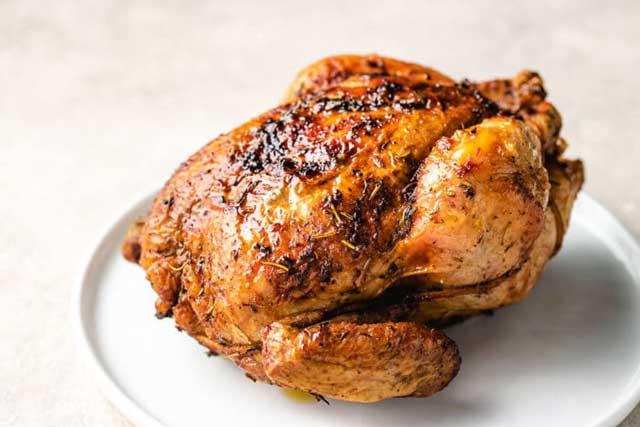 On the best list of Gowise air fryer chicken recipes, you will definitely find this recipe. In less than one hour, you will have a tasty, juicy whole chicken on the cutting board.
Prep Time: 5 minutes
Cook Time: 50 minutes
Total Time: 55 minutes
Servings: 6 people
Estimated Cost: $10
Ingredients
1 5 lbs whole chicken, (giblets removed)
2 tbsp avocado oil or olive oil
1tbsp kosher salt
1 tsp ground black pepper
1 tsp paprika
1 tsp garlic powder
Instructions
On a small bowl, mix all the seasoning with the olive oil to make a paste. Spread the paste all over the chicken.
Preheat your air fryer for 3 minutes to 360F.
Place the whole chicken in the frying basket, breast side facing down, and cook for 30 minutes. Turn the chicken, and cook for additional 20 minutes. Use a meat thermometer to check if the internal temperature of the thickest part of the chicken reads 165F. If it reads 165, the chicken is ready. If its below that, cook for additional minutes until the temperature is reached.
When done, remove and let it rest for 4 minutes on a cutting board before slicing.
Final Words
You deserve to take healthy meals for breakfast, lunch and dinner. You need to use your air fryer to make that happen. Use the above Gowise air fryer recipes, and research for others online to always make delicious, healthy meals. That way, you will always take healthier meals, and that is good for your health.