Once in a while, you should treat your family to a hearty meal. You should try to cook things differently and use your crock pot for most of the cooking. Have you ever tried cooking ground beef in a crock pot? If you haven't tried it, it's time to do it. Here are ground beef crock pot recipes you can use, and you will definitely love the results.
3 Ground Beef Crock Pot Recipes
Ground beef is an excellent meal for dinner or any other part of the day. How you prepare it will determine if your family likes it or not. With the following crock pot ground beef recipes, you just need to gather the ingredients, prepare them and the crock pot will do the rest.
Delicious Meat Loaf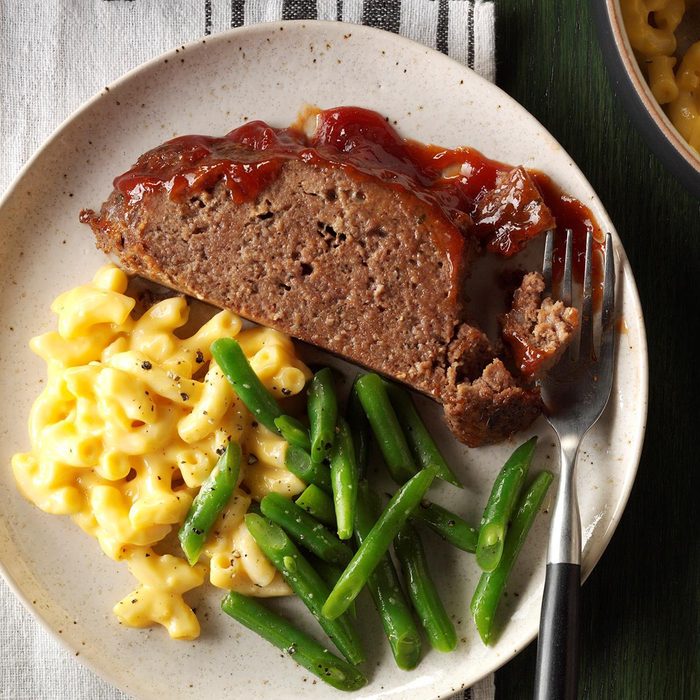 Prep time: 17 minutes
Cook Time: 5 hours 15 minutes
Servings: 6
Ingredients
1.5-pound ground beef
2 large eggs
2/3 cup bread crumbs (seasoned)
2 tbsp brown sugar
¼ cup ketchup
½ tsp Worcestershire sauce
¾ cup milk (2%)
Salt to taste
1tsp ground mustard
2 tsp minced onion
Procedure
Place 2 strips of heavy-duty foil on the bottom and up sides of the crockpot (5-qt) and, spray with nonstick oil or cooking spray.
In a large bowl, combine onions, salt, bread crumbs, milk and large eggs. Add ground beef over the mixture and mix thoroughly. Once well combined, shape into a round shape and place it on the center of the foil strips in the crock pot. Cover and cook for at least 5 hours.
Mix ketchup, mustard, Worcestershire sauce and brown sugar in a small bowl. Spoon over the tasty looking meat loaf, and cook for approximately 15 minutes.
Once done, use the foil strips to remove the meat loaf and place it on a plate ready to slice and serve.
Tip
In case you want a ground beef meat loaf with chili, you can research more about chili recipes crock pot ground beef, and you will know how to add chili and make a 'hot' meat loaf.
Crock Pot Pizza Casserole Recipe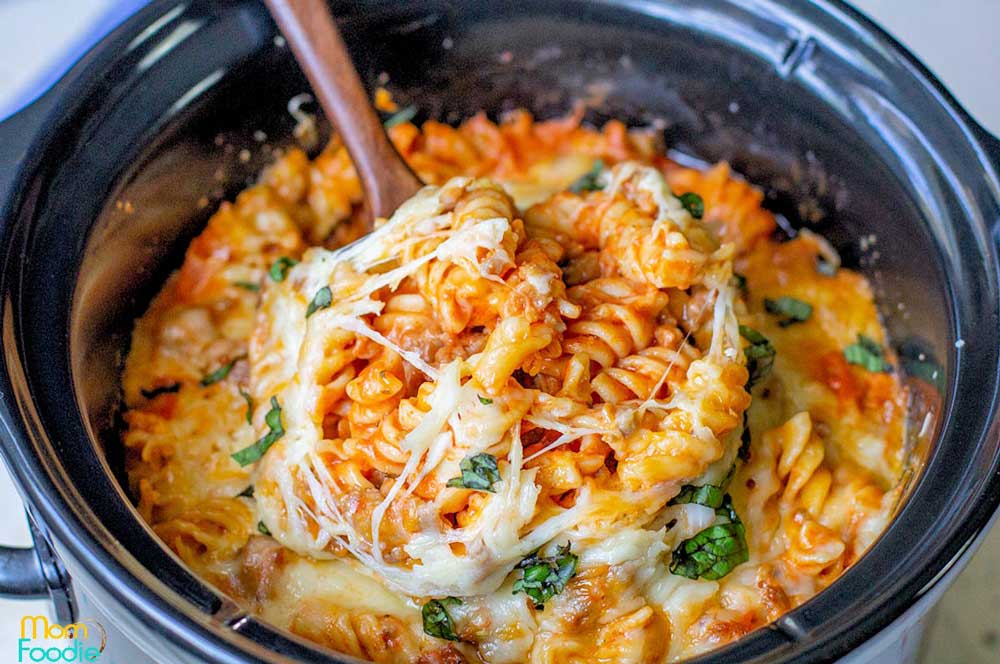 This is one of the super quickest crock pot ground beef recipes you can try. The pizza tastes just like pizza, and you will like it.
Prep Time:15 minutes
Cook Time: 1 hour
Servings: 8
Ingredients
0.5 lb ground beef
0.5 lb sausage
2 cups of shredded mozzarella cheese
12 oz cooked pasta
1 chopped onion
1 jar mushrooms
16 oz jar pizza sauce
Diced tomatoes with oregano and basil garlic
Procedure
Brown the beef and sausage with onion. Drain off the juices
Add mushroom, tomatoes and sauce and cook for a few minutes.
Layer half of your noodles, cover with sauce and cheese on top. Repeat the layers.
Cover and cook for 30 minutes (high) or 1 hour(low) or until the cheese melts.
California Tamale Pie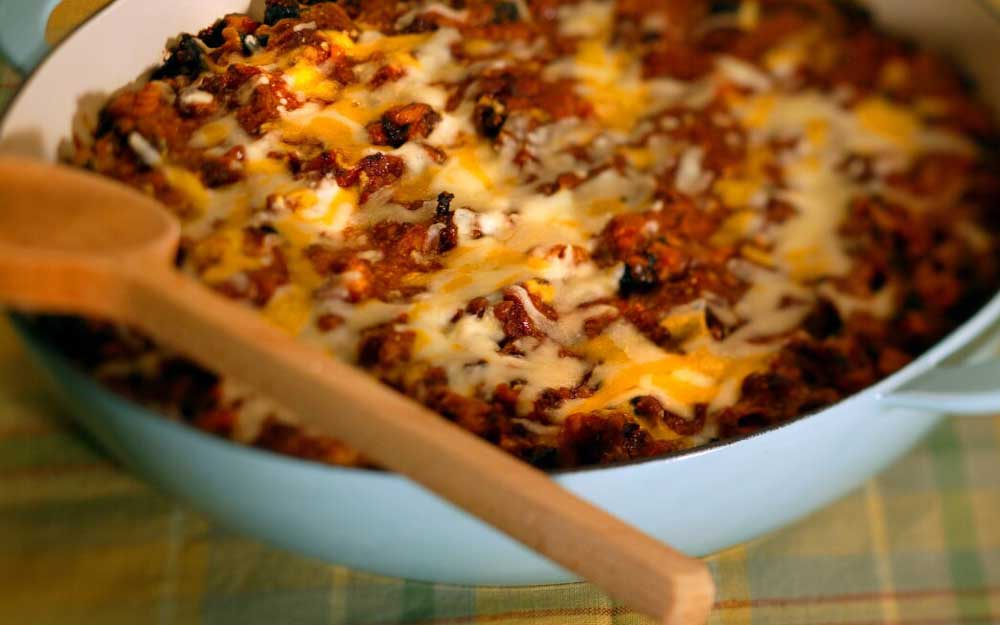 This is one of the simplest crock pot recipes for ground beef that will allow you to enjoy delicious classic tamales. Try it out!
Prep Time: 15 minutes
Cook Time: approximately 6 hours
Servings: 5
Ingredients
1 pound of ground beef
1 cup of broth (beef)
¾ cup cornmeal
1 tsp chili powder
½ tsp ground cumin
¼ cup ripe olives (sliced)
½ cup shredded Monterey Jack Cheese
1 can whole kernel corn
Chunky salsa (16 ounces)
1 can black beans (rinsed and drained)
Procedure
In a crock pot combine cornmeal and beef broth and let it stand around 6 minutes.
In larger skillet, brown beef over medium heat and drain off the juices. Add chili powder and cumin, and stir.
Transfer the ground beef to the crock pot. Add salsa, corn, olives and beans, and stir. Cover and cook for at least 6 hours on low heat.
Once done, add cheese and cook for additional 5-10 minutes. Your meal is ready to serve.
What to make with ground beef in a crock pot?
There are dozens of meals you can make using ground beef in a slow cooker. You can make beef and rice stuffed cabbage rolls, peppered meat balls, spicy beef vegetable stew, among other dishes. You only need to research more about crock pot recipes ground beef, and you will find dozens of recipes to try.
Final Words
Yes, you can use your crock pot to make delicious meals using ground beef as an ingredient. You can try the above 3 ground beef crock pot recipes, and you will realize how easy it is. Try the recipes at any time, and the results will make you smile.