A delicious meal is the heart of every special occasion. As such, you should make that occasion special by preparing and serving tasty meals. You should go a step further to serve something uncommon in the neighborhood. Camarao na moranga is a great dish you can consider. Here is the camarao na moranga recipe to use to make a perfect dish for special occasions.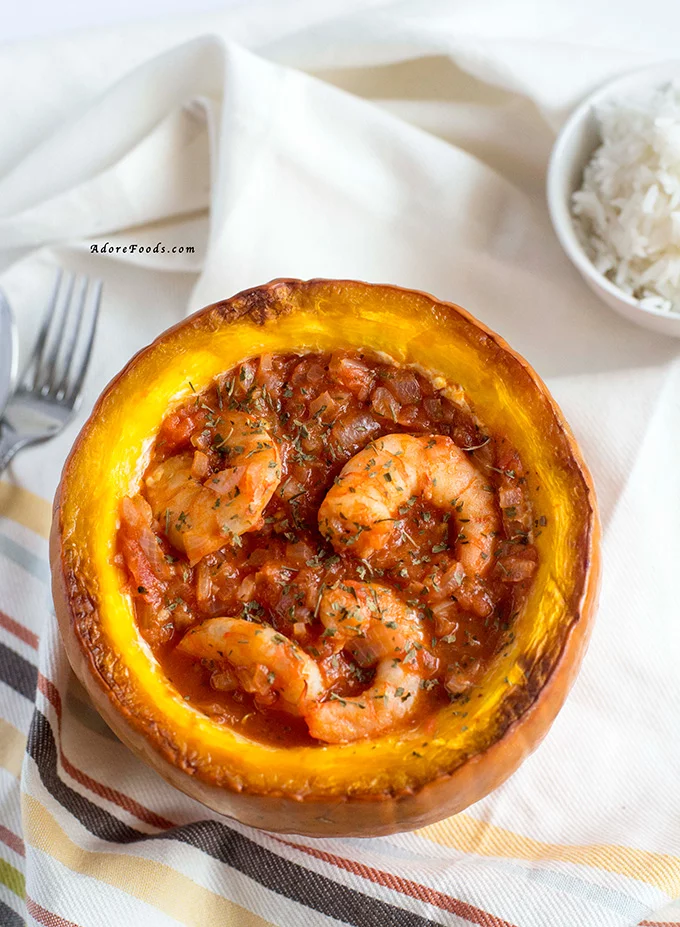 Easy Camarao na Moranga Recipe
You can also make a delicious Brazilian dish any time with this easy recipe.
Prep Time: 15 minutes
Cook Time: 1 hour
Total Time: 1 hour 15 minutes
Servings: 8
Ingredients
1 medium size pumpkin
1 lb shrimp (cleaned and deveined)
4 tbsp olive oil
1 large onion (finely chopped)
1 cup of cream cheese
¼ cup of fresh cilantro (chopped)
4 ripe tomatoes (chopped)
2 cloves of garlic (minced)
1 jalapeno pepper, chopped
Salt and pepper to taste
Procedure
Preheat the oven to 350 degrees F.
Clean the pumpkin and cut off the top. Remove the seeds and scoop out the flesh.
Wrap the pumpkin in aluminum foil, and bake it for 40 minutes or until nearly soft. Once done, remove it from the oven, unwrap, and set it aside.
Heat the olive oil in a large pan over medium heat. Add onions, sauté for 3 minutes. Add jalapeno and garlic, cook for 3 minutes. Add the shrimp and cook for an additional 1 minute. Finally, add the tomatoes, salt and pepper, cook while stirring occasionally for 5 minutes or until the tomatoes are soft. Remove from heat, add cilantro and stir. Set the stew aside.
Spread the cream cheese inside the pumpkin using a spoon. Pour the stew into the pumpkin and return it to the oven to bake for 20 minutes or until the pumpkin becomes very soft in the inside. Once done, remove from oven and serve when warm with rice or any other dish of your choice.
What is camarao na moranga in English?
Camarao na moranga means 'shrimps in pumpkin'. In other words, it means Brazilian shrimp stuffed pumpkin. It is a popular Brazilian dish perfect for special occasions.
Final Words
If you want to surprise your family or guests on a special occasion, you need to prepare them Brazilian shrimp stuffed pumpkin. Use camarao na moranga recipe above, and you'll make a perfect meal for the occasion.