Taking healthier meals is essential to help you avoid lifestyle diseases and manage your weight. However, if you want to take healthier meals, you need to get an air fryer. The cooking appliance cooks food using hot air, and uses little or no oil in the process. In addition, food cooked in an air fryer is free of harmful chemicals that are common in deep fried food. To help you cook healthier meals in the air fryer, here are Emeril air fryer recipes to use.
Emeril Air Fryer Fish Recipe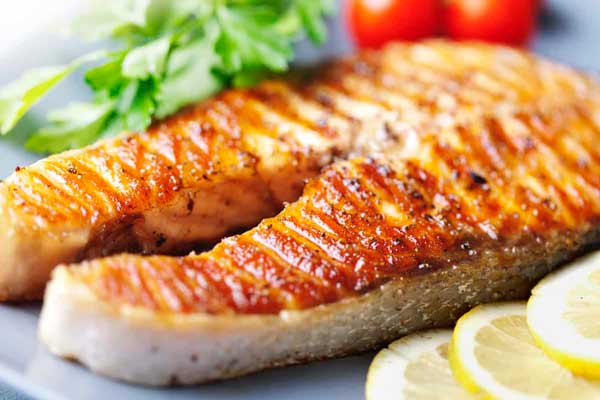 With this air fryer fish recipe, you will make crispy and delicious fish in just 20 minutes! Check it out;
Prep Time: 5 minutes
Cook Time: 15 minutes
Total Time: 20 minutes
Servings: 8
Estimated Cost: $10
Ingredients
8 fish fillets
2 tablespoons olive oil
1 cup breadcrumbs
½ teaspoon paprika
¼ teaspoon chili powder
¼ teaspoon garlic powder
¼ teaspoon black pepper
½ teaspoon salt, to taste
¼ teaspoon onion powder
Instructions
Place the fish fillets on a cutting board, and sprinkle them with olive oil. If using frozen fish fillets, you have to defrost them fast, before oiling.
In a shallow mixing dish, mix the paprika, chili powder, garlic powder, onion powder, salt and black pepper with the breadcrumbs. Mix thoroughly.
Coat the fillets with the breadcrumb mixture. Then arrange them in the air fryer basket in a single layer.
Cook the seasoned fillets at 390 degrees F for 15 minutes. But remember to turn or flip the fillets at 8 minutes.
When time is up, check if the fillets can be easily flaked using a folk. If they do, they are ready. If they are not ready, cook for additional minutes until done.
Serve and enjoy your air fryer fish.
Recipe Notes:
Don't overcrowd the fillets in the air fryer, they won't cook evenly or even crisp up.
Cook time varies with the air fryer type and the sizes of the fish fillets cooking. You can cook for additional minutes until done.
Read also: Gourmia Air Fryer Recipes
Best Air Fryer Steak Recipe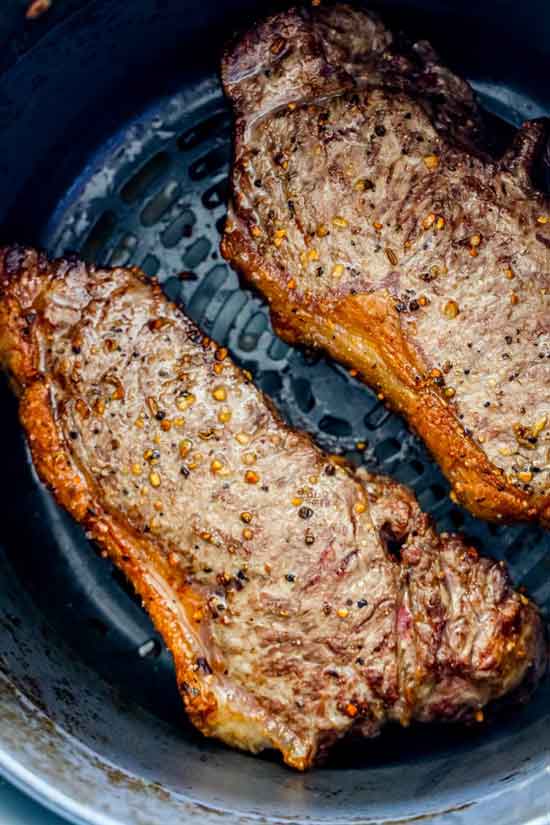 This is one of the best Emeril Lagasse air fryer recipes you can use to make a tender, juicy and delicious steak. Try it with your air fryer, and give us a feedback!
Prep Time: 5 minutes
Cook Time: 14 minutes
Total Time: 19 minutes
Servings: 2 people
Estimated Cost: $8
Ingredients
2 16 ounces ribeye steak (1/2" thick)
1 tsp salt
Cut rosemary
½ tsp ground black pepper
1 tbsp olive oil
Instructions
Preheat the air fryer for 5 minutes at 400 degrees F.
Place the steak on a cutting board, sprinkle or brush with olive oil on both sides. Then season with salt and black pepper. Then sprinkle cut up rosemary all over the steak.
When preheating is done, and place the steak into the air fryer basket, and set time to 14 minutes. At 7 minutes, pause the air fryer, and flip the steaks. Cook for the remaining 7 minutes.
When done, remove and place the steak on a cutting board. Let the steak rest for 5 minutes before slicing.
Recipe Note:
The meat will be ready when its internal temperature reaches 145 degrees F. Just to confirm if the steak is ready, use a meat thermometer.
Air Fryer Butternut Squash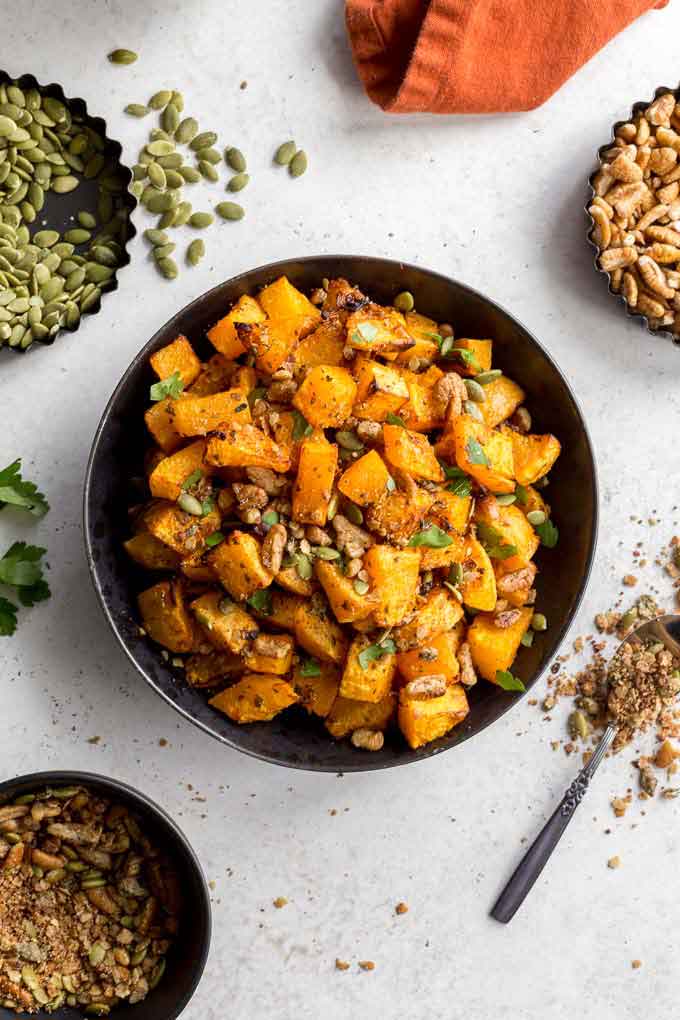 This is one of the simplest Emeril Lagasse power air fryer 360 recipes for vegans. In minutes, your butternut squash will be ready.
Prep Time: 5 minutes
Cook Time: 15 minutes
Total Time: 20 minutes
Servings: 4 people
Estimated cost: $4
Ingredients
4 cups butternut squash cubes (peeled)
2 tablespoons olive oil
¼ tsp pepper, to taste
¼ tsp salt, to taste
1 tsp thyme
1tsp sage
Instructions
In large bowl, combine/mix the butternut squash cubes with oil and seasoning.
Place the seasoned squash cubes in the air fryer basket. Set the temperature to 400 degrees F and cook time to 15 minutes. Start cooking. At 8 minutes, pause the cooking, shake the basket. Continue cooking until time is up.
Serve and enjoy your vegan meal.
Recipe Notes:
Overcrowding the frying basket with squash cubes will not allow the squash to cook evenly and crisp up.
You can adjust cook time as needed, because cook time will depend on the cubes' sizes.
Final Words
With your air fryer, you can make healthier as well as tasty meals in minutes. Just use the above Emeril air fryer recipes, and you will make healthier and delicious steak, fish and even butternut squash.