Probably you've been buying ricotta pie now and then at the restaurant. That can be quite expensive. The good thing is that you can change that and start preparing a tasty ricotta pie at home. All you need is a simple recipe and you will make it. There are many recipes online, but Mike's pastry ricotta pie recipe has proved to be one of the best. Check out the recipe here.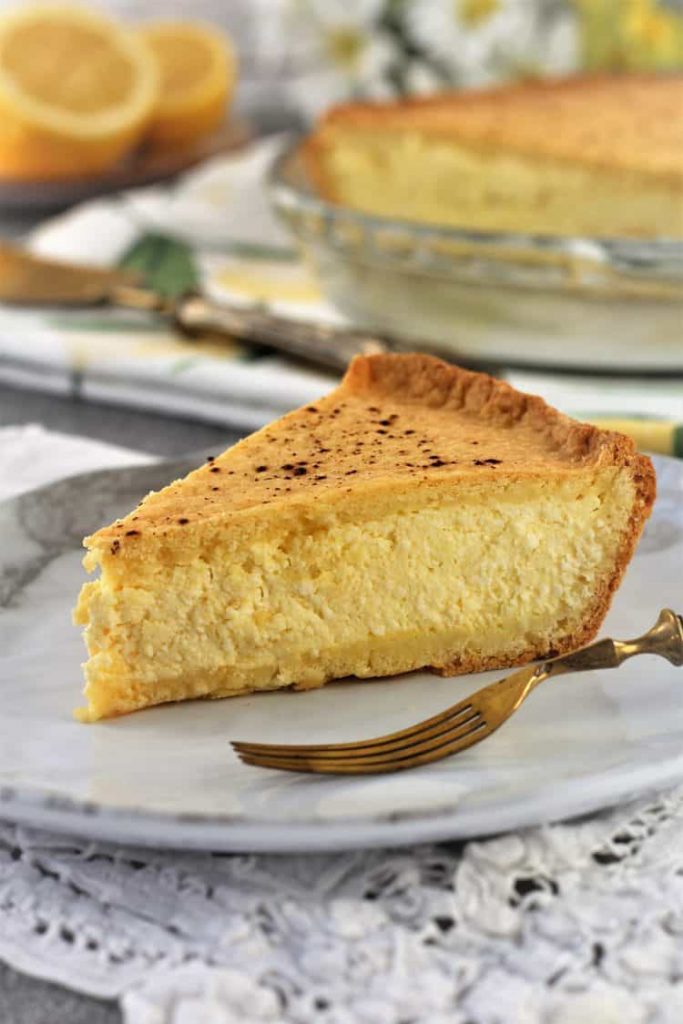 Simple Mike's Pastry Ricotta Pie Recipe
This recipe is authentic and tried, and has proved to be the best. Just gather the ingredients and follow the recipe for the best ricotta pie just like or better than what's offered by Mike's Pastry.
Prep Time: 40 minutes
Cook Time: 45 minutes
Total Time: 1 hr 25 minutes
Servings: 8-10 servings
Ingredients
For Making Crust
1 ½ cups all-purpose flour
1 teaspoon baking powder
1/3 cup sugar
Salt
2 large eggs
6 tablespoons butter, unsalted
For Making the Filling
1 ½ lbs ricotta
4 large eggs
½ cup sugar
Zest of ½ lemon – grated
Cinnamon, pinch
Procedure
Crust
Add sugar, flour, and baking b powder in a bowl of food processor and combine. Add the butter and mix. To the mixture, add the eggs and mix until the eggs are incorporated.  Once done, transfer the dough on to a sheet of plastic wrap, press, wrap and refrigerate for 40 minutes.
Ricotta Filling
In a large mixing bowl add all the ingredients and mix thoroughly using a wooden spoon.
Assemble and bake
Have a 9-inch pie plate ready and preheat the oven to 350 degrees F.
Cut the dough and roll out on a floured surface. Wrap and transfer to the pie plate.
In the pie plate, pour or add in ricotta mixture. Roll the remaining dough and place on filling. Dust lightly with cinnamon and bake for 40 minutes or until golden brown. Once done. Let it cool, before serving.
Final Words
Yes, Mike's pastry has been offering some of the best cannoli and ricotta pies. You can also prepare a tasty ricotta pie at home just like that offered by the bakery by using the above mike's pastry ricotta pie recipe.