Once in a while you should treat your family with a tasty cherry bread for breakfast. The good thing is that you don't have to buy the bread at the restaurant as you can prepare it at home. You only need to use this Bob Evans cherry bread recipe, and you will make a different breakfast for your family.
Bob Evans Cherry Bread Recipe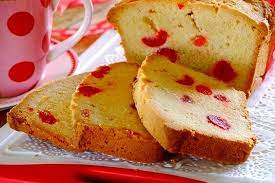 It's time to prepare a soft and tasty cherry bread at home.
Prep Time: 1 hour 40 minutes
Cook Time: 20 minutes
Total Time: 2 hours
Ingredients
½ kg of flour
250 ml milk
60g brown sugar
10g barley malt
100g dried cherries
25g brewer's yeast
Procedure
Add flour, cherries and 50g of sugar in to the bowl of the mixer. Start the mixer to mix the ingredients.
Melt barley malt. Pour the milk, malt and the brewer's yeast into the mixing bowl and mix to form a ball.
Remove the ball and place it in a shallow basin or plate, and cover the dough with a cloth. Let it rise for an hour. Cut the dough into smaller balls and place them in a pan. Let them rise for around 40 minutes. Sprinkle the remaining sugar over the balls.
In the meantime, preheat the oven to 200 degrees C. Once heated, bake your cherry bread for 20 minutes. Once done, let it cool before slicing.
Other Bob Evans Recipes to think of
Besides the cherry bread, you can also use Bob Evans coleslaw recipe that makes fresh coleslaw to take with hot dogs, sandwiches, hamburgers, lobster rolls among other dishes. Also, you can use Bob Evans pumpkin supreme pie recipe to prepare tasty pumpkin cheesecakes.
Final Words
With the above Bob Evans cherry bread recipe, you can prepare a unique breakfast for your family. When you follow the recipe, you will make tastier cherry bread than that offered by Bob Evans Restaurant.