It's advisable to try new recipes once in a while relaxing at home. This will allow you to make healthier and tastier means for your family. This will prevent you from spending more money whenever you buy some of the dishes from a restaurant. Some of the recipes you should try are well made by Lee's Famous Recipe Chicken. Read on to learn more about the recipes and menu.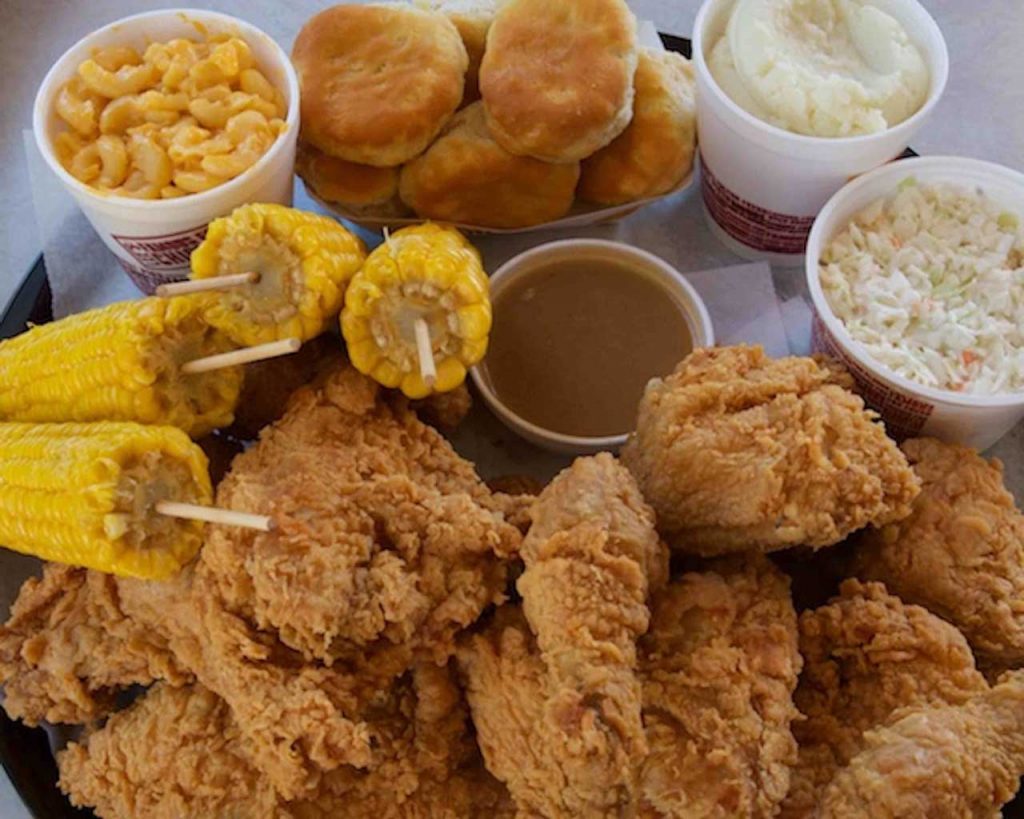 Lee's Famous Recipe Chicken Recipes
As one of the leading brands in the food industry, this brand specializes in classic chicken, sides dishes, biscuits, among other dishes. Their recipes are made using fresh ingredients. They go a step further to ensure they deliver meals that are delicious and liked by customers from different parts of the world. For instance, their classic chicken recipes include honey, herbs, and healthy spices to enhance the flavor. In addition, some of their recipes are pressure cooked just to ensure all the nutrients and flavors are sealed in.
What's more, when you keenly look at and taste their Spicy Chicken, you will notice that most of the recipes are well marinated in a special mixture of seasonings and are hand breaded to ensure the chicken is well coated with all the essential ingredients. Also, the method of cooking ensures that the chicken pieces are juicy on the inside and crunchy on the outside.
How to Make Lee's Famous Recipe Chicken Fingers
You don't need to buy lee's famous chicken fingers now and then. You can make the dish at home and you will never think of buying them from the restaurant again. Check out this recipe!
Prep Time: 10 minutes
Cook Time: 10 minutes
Total Time: 20 minutes
Servings: 3
Ingredients
1 lb chicken tenders
Oil for frying
1 cup bread crumbs
For dry coating
2 tablespoons all-purpose flour
1 teaspoon garlic powder
1 teaspoon cornstarch
1 teaspoon dried thyme
1 teaspoon meat tenderizer
1 teaspoon onion powder
1 teaspoon paprika
Cayenne pepper to taste
For tempura batter
1 tablespoon cornstarch
1 cup all-purpose flour
1½ cup ginger ale
½ teaspoon salt
Procedure
Heat the oil to 400 degrees F.
Mix all the dry coating ingredients in Ziploc bag and add the chicken tenders. Shake well to coat.
In a shallow plate, mix all the tempura batter ingredients and whisk them thoroughly to avoid the lumps.
Add the bread crumbs in another shallow plate.
Dip the chicken tender in tempura batter, drain excess batter. Then coat with bread crumbs and shake off the excess.
Deep fry in the hot oil for 3 minutes or until when done. Cook in batches.
Lee's Famous Recipe Chicken Menu
Famous Recipe Chicken has dozens of dishes on its menu. The main dish on their menu is the Classic Chicken. The dish is well prepared and has all the nutrients and flavors you want in a ready chicken.  You can as well research to find the ingredients used and how you can make the meal at home. Other dishes on the menu include oven roasted chicken, breast strips, spicy jumbo dippers, baked beans, potato salad, fried okra, mashed potatoes & gravy, among many others.
Where does Lee's Famous Recipe Chicken come from?
Famous Recipe Chicken originated from Lima, Ohio. It was founded in 1965, and has been doing really well over the years on the market as many people like its recipes and juicy meals, especially classic chicken.
Final Words
You don't have to buy tasty and flavorful dishes from the restaurants. You just need to learn how to make most of the Lee's Famous Recipe Chicken recipes. The above information will help you learn how to make Famous Recipe Chicken Fingers, and you can research more to learn about other recipes that can work for you.