Fish is a nutritious food that should be in your diet plan. However, you need to prepare fish in the best way to enjoy all its health benefits. You can use the air fryer to cook your fish in different creative ways. That way, you will avoid unhealthy fats that can compromise your health. To help you learn these unique ways, here are air fryer recipes fish you should use.
Air Fried Beer Battered Fish Recipe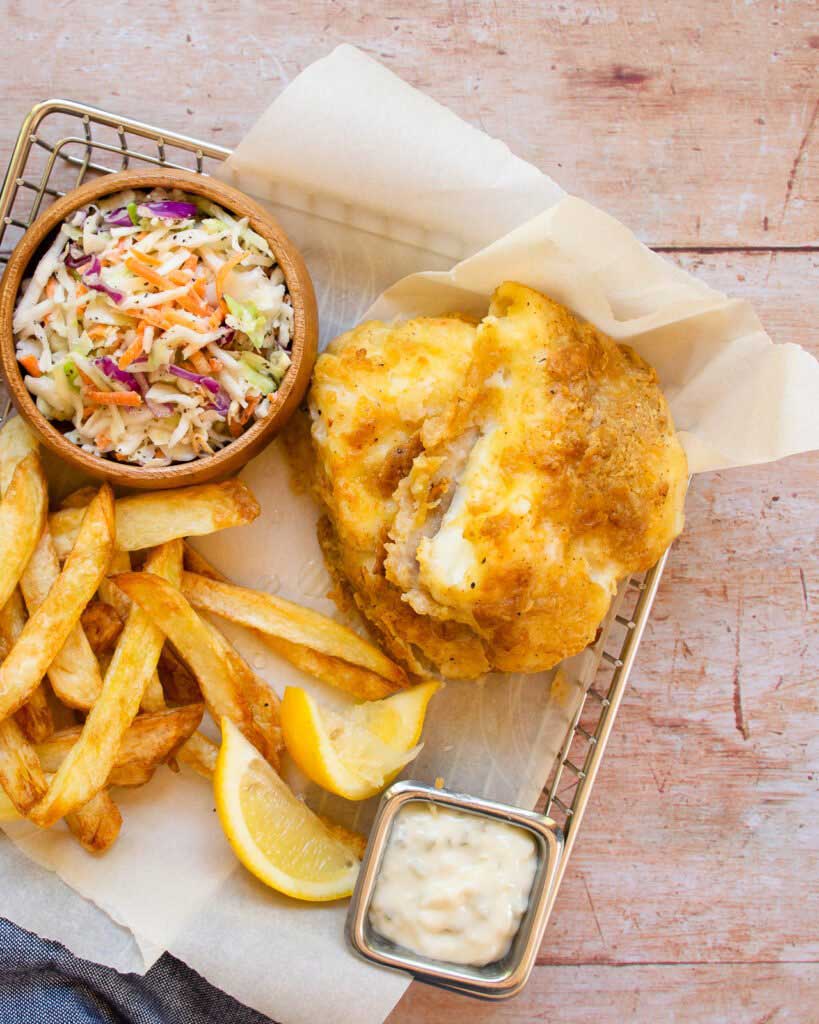 If you want to enjoy a whole new taste, you need to make beer battered fish in an air fryer. Here is the recipe.
Prep Time: 23 minutes
Cook Time: 15 minutes
Total Time: 38 minutes
Ingredients
1.5 pounds cod – cut into 4-5 pieces
¼ tsp ground black pepper
½ tsp paprika
1 tsp salt
6 ounces of beer
2 tbsp corn starch
1 cup all-purpose flour
½ tbsp baking soda
1 egg beaten
vegetable oil
Instructions
Mix 1 cup of all-purpose flour, baking soda and corn starch in a large bowl. Add beer plus the egg and stir. Cover the bowl with a plastic cover, and refrigerate for 20 minutes.
Combine the remaining flour, paprika, black pepper, and salt in a dredging pan.
Pat dry the cod fish fillets using paper towel. After that, dip the fillets in the batter, and then coat each fillet with the seasoned flour.
Preheat your air fryer for 3 minutes to 390 degrees F.
Generously sprinkle vegetable oil over the fillets. Then place them in the air fryer basket, and cook at 390F for 15 minutes. Turn the fillets once or twice to allow the fillets to cook evenly.
When done, serve with lemon wedges.
Read also: Chefman Air Fryer Recipes
Air-Fried Crumbled Fish Recipe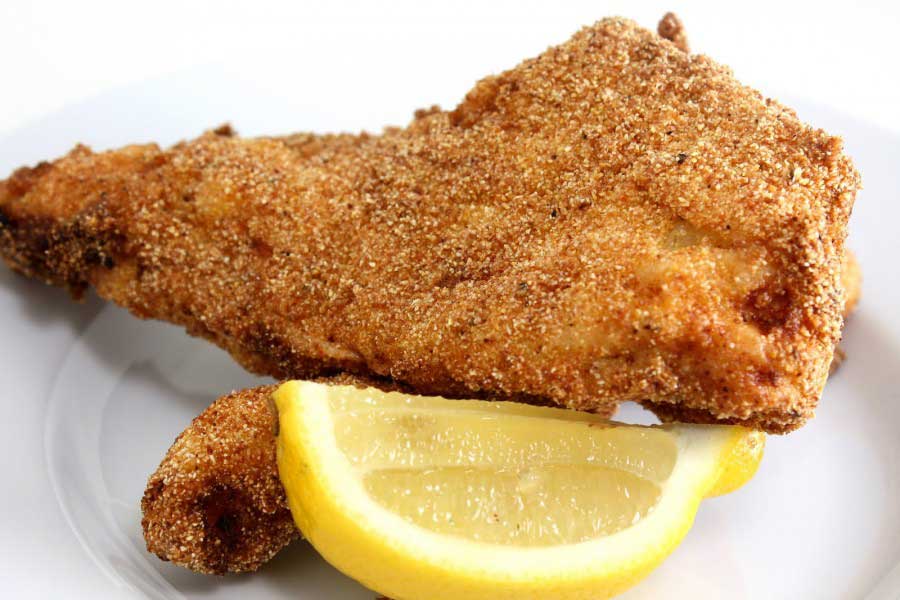 If beer battered fish is no your thing, you should try air fried crumbled fish. Check this out as it is one of the best air fryer cod fish recipes.
Prep Time: 10 minutes
Cook Time: 12 minutes
Totals Time: 22 minutes
Ingredients
1 cup of breadcrumbs
vegetable oil
Cod fish fillets
1 beaten egg
1 sliced lemon
Instructions
Mix breadcrumbs and vegetable oil in a bowl and stir. Have the beaten egg in another bowl.
Dip the fish fillets in egg, and then into the breadcrumb mixture. Coat fully.
Preheat your air fryer to 350 degrees, then place the fish fillets in the air fryer basket and cook for 12 minutes at 350 degrees, until the fish fillets can be easily flaked with a fork.
When the fish is done, serve and enjoy. Remember to use the lemon slices when serving.
Whole Fish in an Air Fryer No Breading Recipe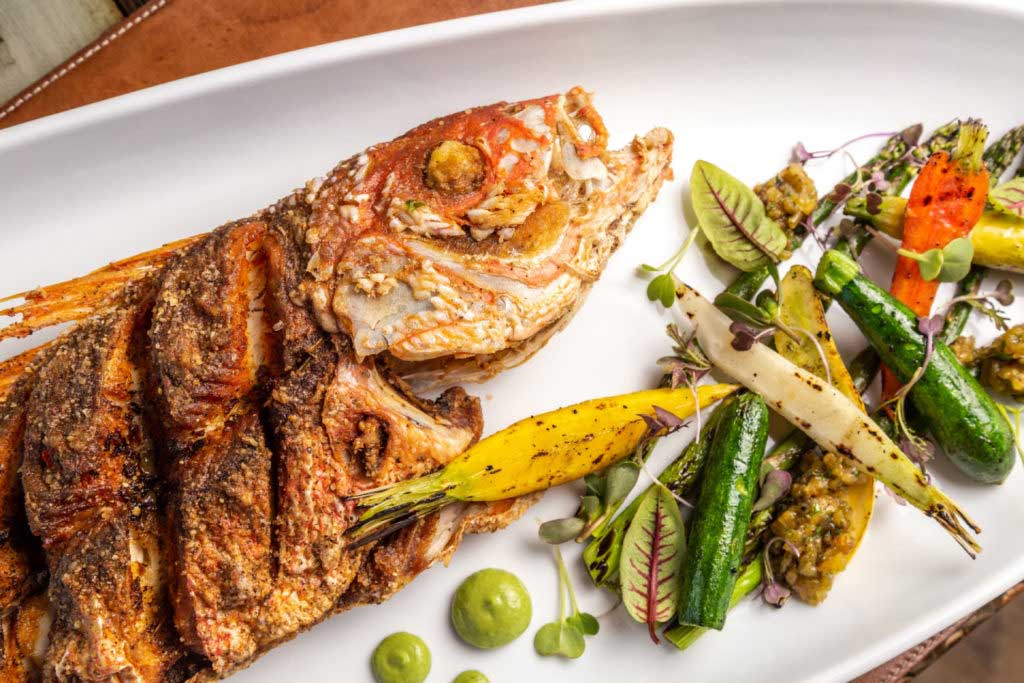 If you have whole fish, you can air fry them in your air fryer. Use this recipe, and you will love the results.
Prep Time: 15 minutes
Cook time: 15 minutes
Total Time: 30 minutes
Ingredients
2 whole fish- tilapia or yellow croaker fish
1 tbsp rise wine
Salt to taste
2 tbsp corn starch
¼ tsp white pepper powder
Instructions
Marinate the fish in salt and rice wine for at least 15 minutes. Then combine corn starch with white pepper powder in a bowl.
Then sprinkle the corn starch mixture all over the fish on both sides. Then spray vegetable oil on both sides of the fish, and place them the air fryer basket. Space the fish well, but if the basket is too small, cook one fish at time.
Air fry for 15 minutes at 400 degrees F. Flip the fish at 7 minutes, and you can spray more oil over the dry parts. Your fish will be ready when you can easily flake it with a fork.
Final Words
Fish is one of the most loved dishes. You can cook your fish in different creative ways using the air fryer. With the above air fryer recipes fish, you can now cook your fish in different ways. Try the recipes, and you will definitely like the results of these creative recipes to make fish.