Breakfast is an important meal of the day. When you take a healthy breakfast, you are likely to stay energetic all morning till afternoon. However, preparing a healthy meal every morning can be a challenge. You may not have all the time to make the meal as you have to get to work on time. As such, you should go for an easy to prepare meal. The meal must be healthy and meet most of your energy requirements of the day. Here are easy and healthy breakfast recipes you should try.
1. Oatmeal Recipe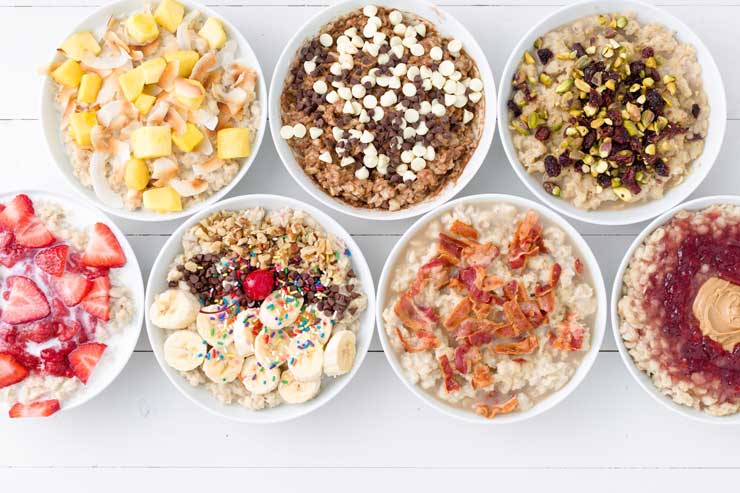 In a few minutes, you will make tasty and healthy oatmeal for breakfast.
Prep Time: 2 minutes
Cook Time: 6 minutes
Total Time: 8 minutes
Servings: 1
Ingredients
½ cup of rolled old fashioned oats
½ cup of water
½ cup milk
Pinch of kosher salt
½ cup ground cinnamon
2 teaspoons of honey
Instructions
Combine the oats, water, salt, milk, and cinnamon in a saucepan.
Put the saucepan on stovetop and cook until it boils. Reduce the heat.
Cook for additional 4 minutes while stirring until the oats are soft and absorbed most of the liquid mixture.
Remove from heat, let it rest for 3 minutes while covered.
Once warm, drizzle with honey and serve. You can as well add your desired topping such as strawberries.
Note
For topping, you can use strawberry and cream or chocolate peanut butter.
You can use either water or milk to make the meal. However, the milk and water mixture makes it tastier and healthier.
Read also: 4 Delicious and Healthy Dinner Recipes You Should Try
2. Scrambled Egg with Salsa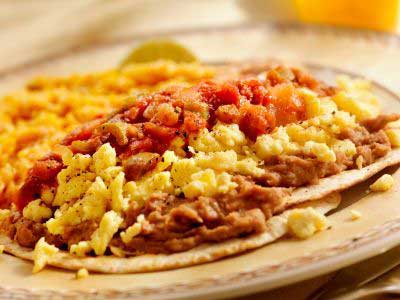 The best breakfast should have an egg. Try this scrambled eggs with salsa recipe and you will love it.
Prep Time: 3 minutes
Cook Time: 7 minutes
Total Time: 10 minutes
Servings: 1
Ingredients
2 Eggs (large)
2 tbsp freshly prepared salsa
1 tbsp shredded Jack cheese
1 tsp fresh cilantro
Instructions
Prepare your salsa using red onions, tomatoes, chili, lime juice, cilantro, garlic, and any ingredient you may want to add. Keep it in a bowl.
Beat the eggs in a separate bowl.
Light your gas stove or cooker, and heat the nonstick pan for less than a minute. Sprinkle some vegetable oil on the pan, and add the eggs. Cook while stirring for 3 minutes until almost firm.
Add cheese and salsa to the mixture and cook for 3 minutes.
Remove and serve with tortillas. Top with cilantro.
3. Omelette Recipe
You can take omelettes almost every morning. Try this quick and simple recipe.
Prep Time: 2 minute
Cook Time: 5 minutes
Total Time: 7 minutes
Servings: 1
Ingredients
2 Large eggs
2 tbsp grated cheese
1 tbsp butter (unsalted)
3 cherry tomatoes, sliced and sprinkled with salt
2 tbsp herb of your choice – basil, parsley, or any other
Instructions
Beat the eggs in a bowl.
Place your skillet on medium-low heat and melt the butter.
After one minute, add the eggs and cook. Don't stir until the edges begin to set. Use a spatula to push the edge towards the center of the pan and tilt the pan. That way, uncooked eggs will move to the edge.
Cook for 4 minutes until a little soft. Add the cheese, tomatoes, and herbs at the center of the omelette. Cook for an additional 1 minute.
Loosen the omelette using a spatula, and fold it in half. Serve.
4. French Toast Recipe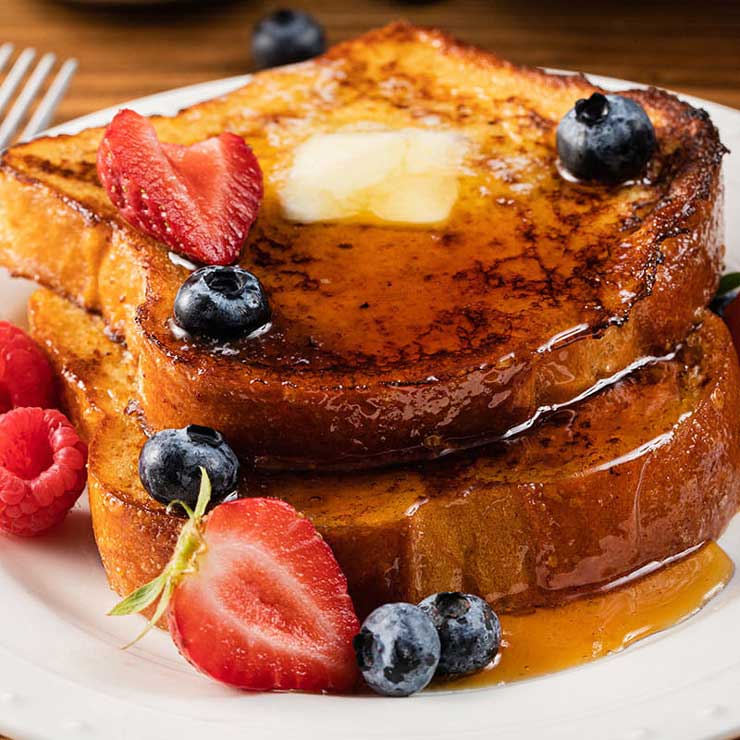 Sometimes, you just wake up late, and you want to take a healthy, tasty breakfast. This recipe is a great option at such a time.
Prep Time: 5 minutes
Cook Time: 10 minutes
Total Time: 15 minutes
Servings: 2
Ingredients
4 eggs
8 slices of white or brown bread
½ tsp ground cinnamon
2 tbsp sugar
¼ cup of milk
½ tsp vanilla extract
4 tbsp butter
¼ tsp ground nutmeg
Instructions
Mix cinnamon, sugar, and nutmeg in a small bowl. Set aside.
Melt the butter in a 10-inch skillet at medium heat.
In a larger bowl, add the cinnamon mixture, eggs, milk, and vanilla and whisk together.
Dip the slices in the mixture, and place on the skillet. Cook until golden brown and flip to fry the other side. Cook all the other slices and serve.
Note
The cooking time can vary with the number of slices you cook and the level of heat used.
Final Words
Taking a healthy breakfast is not an option but a must if you want to live a healthy life. However, you may not have all the time to make your dream breakfast, but the above recipes will help you out big time. The recipes are delicious, healthy, and easy to prepare. Try the easy and healthy breakfast recipes, and you will always have the energy to keep going till the next meal of the day.